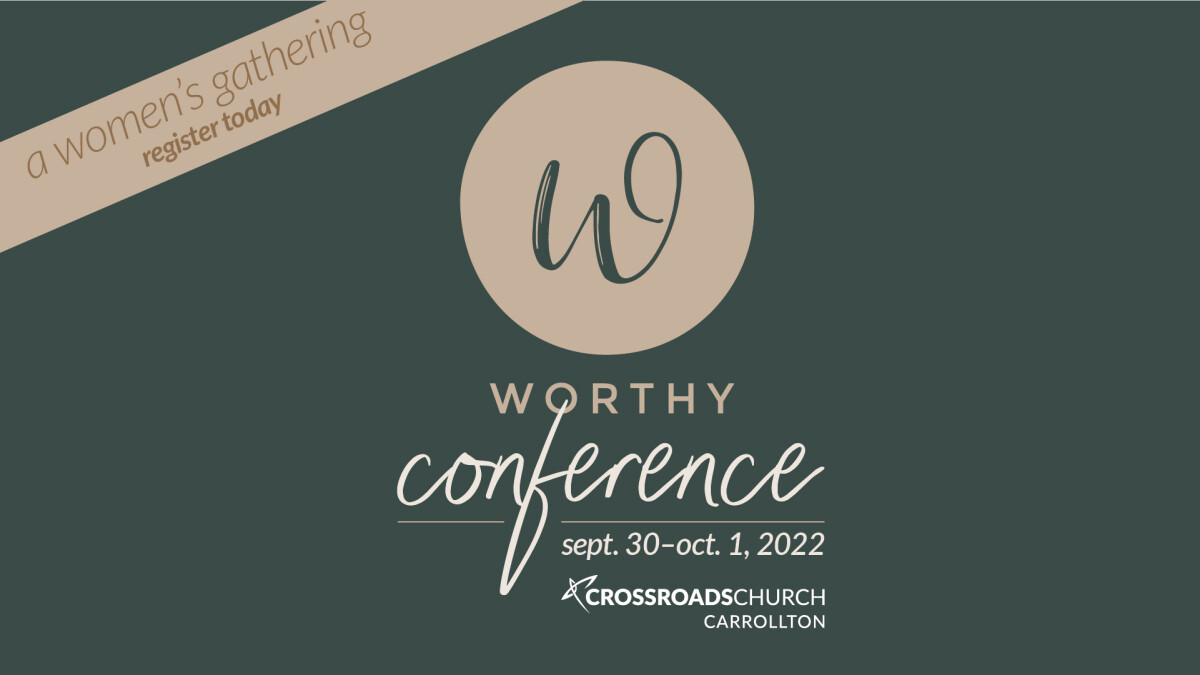 Friday, September 30, 2022 - Saturday, October 01, 2022
We are so excited to welcome you to The Worthy Conference at Crossroads Carrollton. We will join together as women to learn more about loving God, loving ourselves, and loving each other. Tickets are just $10 each!

When: Friday, September 30 from 6:00-9:00pm and Saturday, October 1 from 9:00am to 4:00pm.

Where: 1621 Bankhead Highway Carrollton, Georgia 30116

Refreshments will be served Friday night, and breakfast and lunch on Saturday.