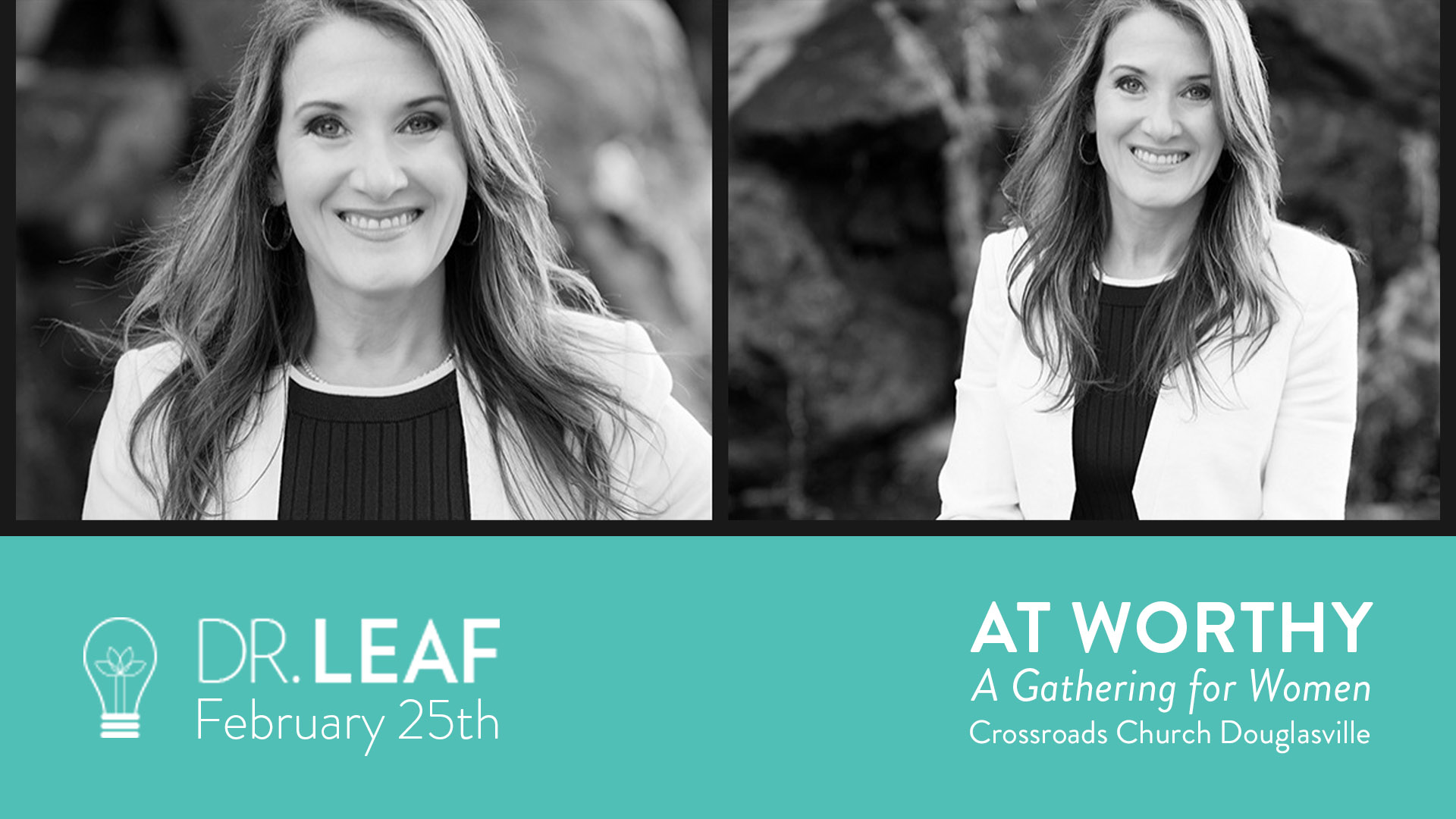 Walk, Worship, and Discover Worth Together
February 25th | 7pm | With Dr. Caroline Leaf
We believe that the best way to grow in your walk with God is to surround yourself with real and meaningful relationships. And that's why we value community so much around here. Because of this, we host an experience for WOMEN called - WORTHY. Worthy is a gathering where women from all around our community can meet to walk, worship, and discover their worth together.
Dr. Caroline Leaf is a communication pathologist and cognitive neuroscientist with a Masters and PhD in Communication Pathology and a BSc Logopaedics, specializing in cognitive and metacognitive neuropsychology. Since the early 1980s she has researched the mind-brain connection, the nature of mental health and the formation of memory. She was one of the first in her field to study how the brain can change (neuroplasticity).
Dr. Leaf's You-Tubes videos, podcasts, and TV episodes have reached millions globally. Her passion is to help people see the power of the mind to change the brain, and to see the link between science and spirituality through controlling their thoughts and emotions, learning how to think and learn, and finding their sense of purpose in life.
---
Upcoming Worthy Nights
February 25 | April 29 | September 9th | November 18th
Give
Worthy is a free event but if you would like to help support us, then you can give using the link below. Thank you for your generosity!